Just Check-In at AcuMedic on Yelp. Drink in or take away.
As if there weren't enough reasons to see us for acupuncture or massage, here is another bonus: a free tea cocktail at the chinalife Tea House.
The chinalife tea cocktails are becoming famous for being delicious yet completely healthy. The inspired combination of natural ingredients (including Great Taste 2014 award-winning teas) makes each signature cocktail a guiltless pleasure.
The milky tea cocktails can be made with soy milk, and just like the fruity cocktails, can be served refreshingly iced.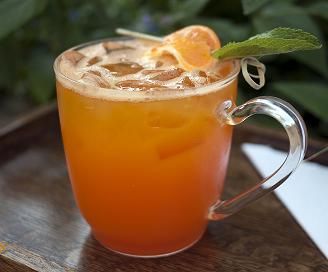 HOW TO GET YOUR FREE TEA COCKTAIL
When you are visiting us for treatment, find AcuMedic Centre in the Yelp app on your smarthphone and press 'Check-In'. The offer of 1 Free chinalife tea cocktail will appear on your screen. Press 'redeem' and show your phone to a member of staff at the chinalife Tea Bar. Choose your tea cocktail and enjoy.