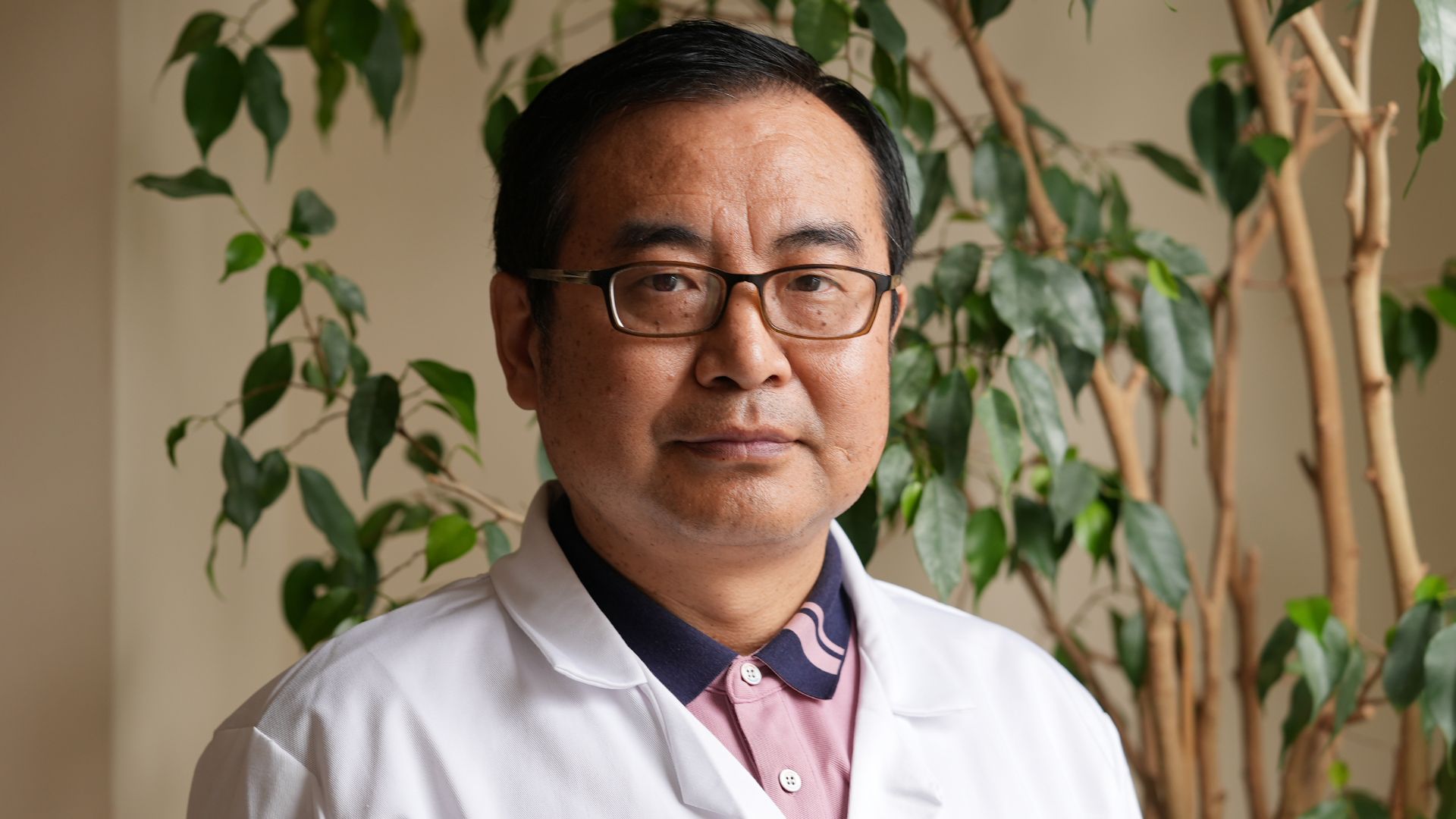 Personal Statement
"My fascination with the gong fu of health and the effects of acupuncture have led me to become a Chinese medical doctor. I have benefited from acupuncture myself and have seen countless examples of it helping other people. This is the reason I chose Chinese medicine as my career. "Dr. Dai
Qualifications
Bachelor's degree in Traditional Chinese Medicine from Changchun TCM University (1995) and Master's degree in Chinese and Western Medicine from Yanbian University (2008), both in Jilin Province, China.
Experience
Over 20 years of practise, including 9 years in the UK.
Academic Work
As a lecturer at the Chinese Medical Institute & Register (CMIR UK) Dr Dai taught 'Acupuncture for Temporomandibular Joint Disorder'. His teaching received high praise from students who enjoyed his richly informed material and are eager to learn more from his practical experience.
Clinical Specialties
Dr Dai is experienced in combining Chinese herbal medicine, acupuncture, cupping and Tuina Chinese therapeutic massage to successfully treat pain, insomnia, internal medicine and musculoskeletal conditions.
Experience of Working in the UK
Dr Dai has been working as Chinese medical doctor in Bristol, Glastonbury and now London for over 9 years.
"In the UK I have treated many patients for skin conditions such as eczema and psoriasis; fatigue, digestive problems and muscle pains. I have also helped people to lose weight.

My approach is always to get to the root cause of the condition and to draw on all my medical experience, this means combining Chinese herbs and acupuncture in various ways and incorporating massage therapy if necessary."
More About Dr. Dai
"When I need to relax I like to take a walk in fresh air. In my free time I like to play Chinese chess (xiang qi)."