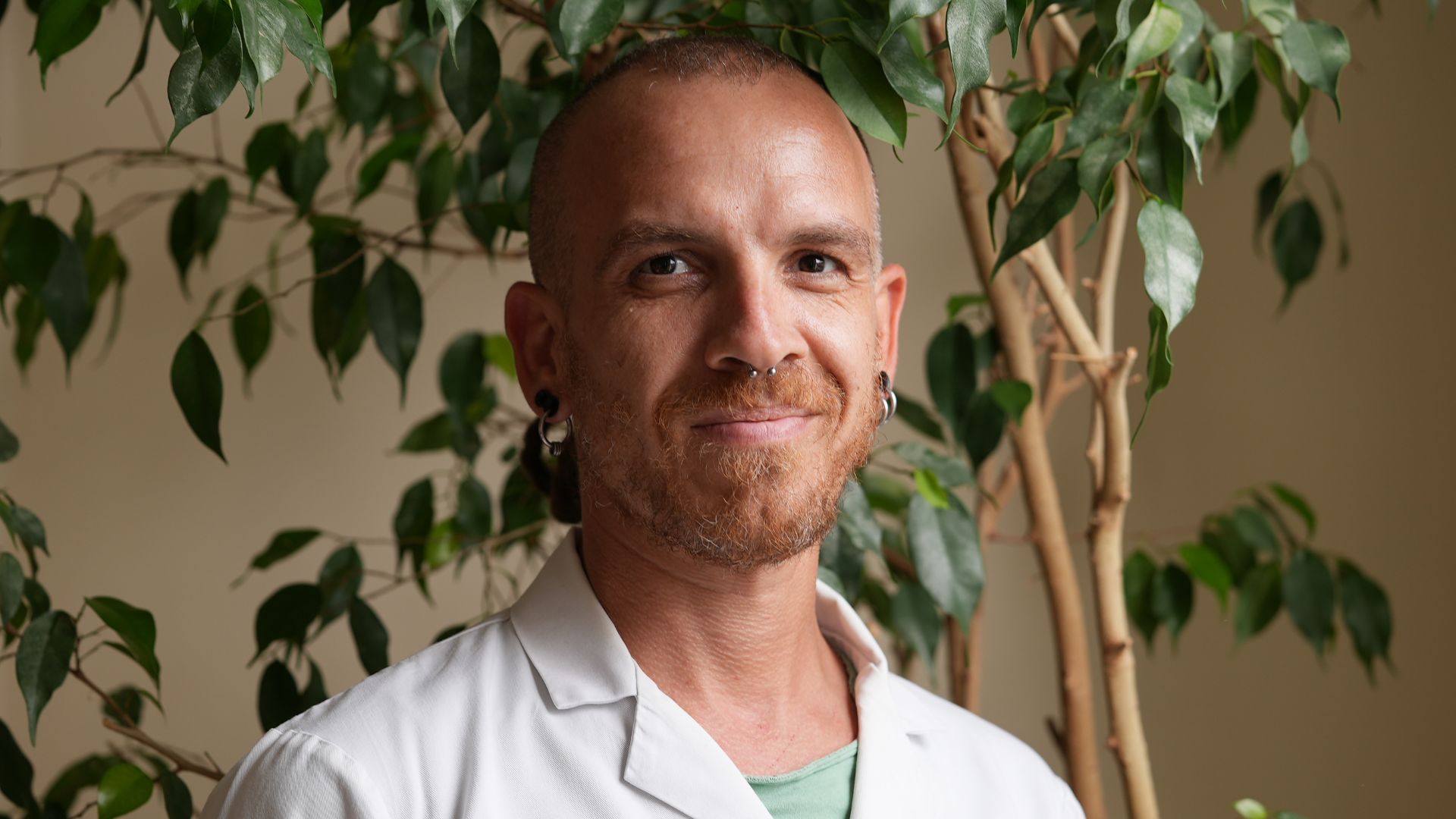 As a Sports and Massage Therapist Domenico provides Deep Tissue treatment; Trigger Point therapy; Sports massage; Swedish massage; Head, Shoulder and Foot massage; Stretch Therapy; and Holistic body massage.
Domenico comes from a family of body therapists. It is at their own clinic where he learned to tailor Western physical therapy to help people of all age groups regain body strength and a relaxed mind. Further into his career, he integrated Eastern body therapy to reach a deeply holistic understanding of health.
Today, Domenico applies his integrated approach to treating musculoskeletal pain, migraine and headache, sports and repetitive strain injuries (RSI), and lower back pain. He can improve blood circulation and lymph flows to help you reach your health and wellness goals. Domenico's massage techniques are strong and deep but always soothing.
"I treat many people whose office work and lifestyle habits have created pain and reduced energy levels. I enjoy the whole process of learning about the client's health needs, massage preferences and well-being goals and then working together with them, modifying my techniques during each session, training them in the best exercises to take home and reaching their health targets.

My favourite part is seeing the appreciation on my clients' faces as they finally achieve their fitness and wellness goals." Domenico
Domenico earned his diploma at the London School of Massage and graduated with a degree in Kinesiology and Sport Sicence from the University of Foggia. He is a member of Federation of Holistic Therapists.