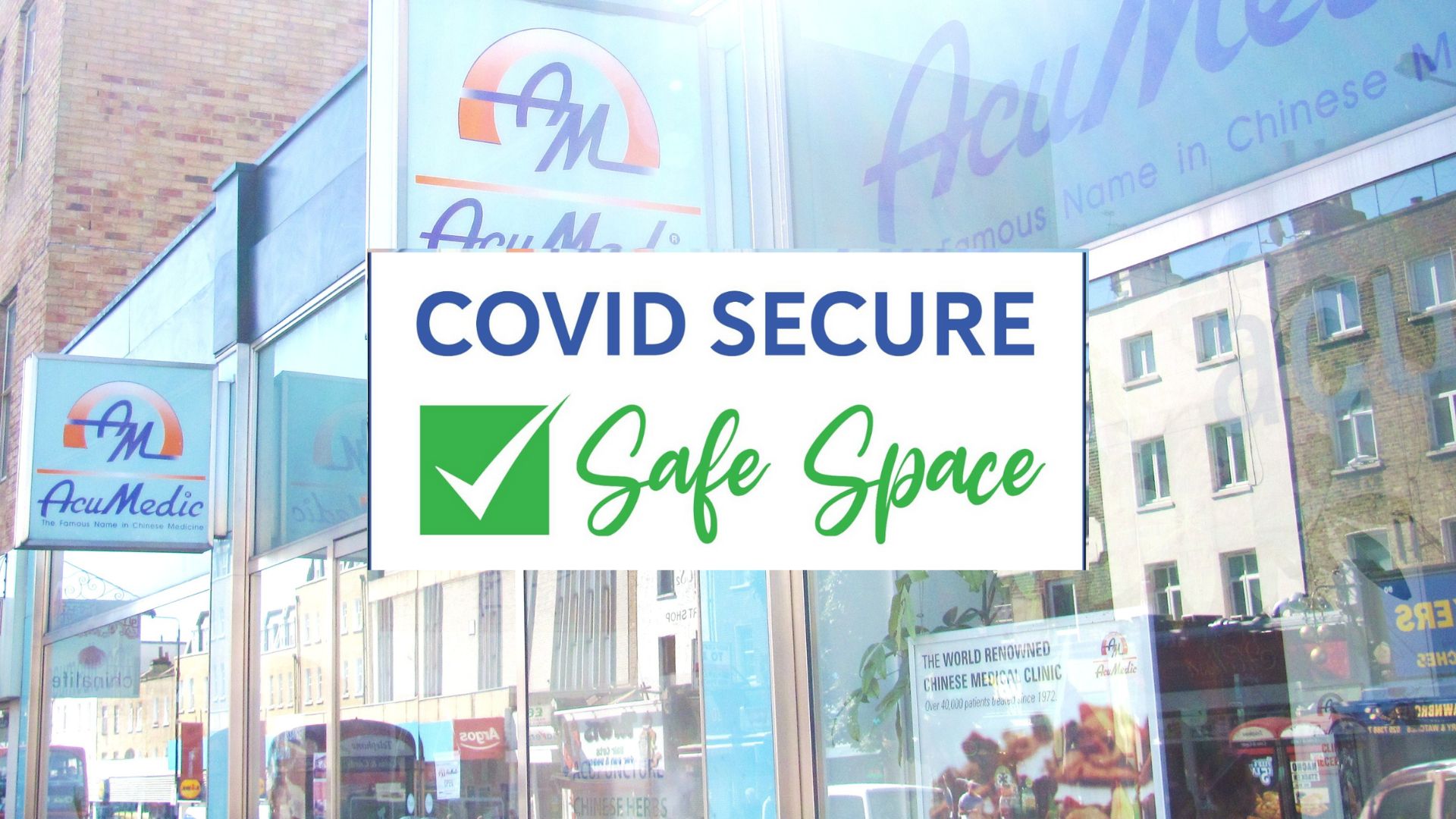 Welcome to AcuMedic Centre – a Covid Secure Safe Space
The highest standards in hygiene and safety, established by our governing body CMIR UK and required by the Government, are in place to let you benefit from natural medicine at AcuMedic.
Our Responsibility
✔ Safe and secure environment where social distancing is easily followed by everybody.
✔ Warm and attentive service delivered with minimal physical contact.
Our Guarantee
✔ Hand sanitisers are conveniently offered across the entire clinic.
✔ Doctors thoroughly sanitise their hands as they meet you and change their medical aprons throughout the day.
✔ Spare face masks and gloves are available for you – just ask.
✔ Every client is privately asked about COVID-19 symptoms and appraised as safe to be at our Clinic.
✔ Everything you touch is sanitised and 100% safe to use – from the unobtrusive safety shields on the reception counters to the plastic clipboards and metal door handles.
✔ All members of staff are wearing face masks and surgical gloves.
✔ Doctors are provided with additional Personal Protective Equipment (PPE): in line with Government guidance.
✔ Couch rolls have been changed for your appointment and promptly replaced after bed sanitisation and ready for the next client.
✔ Your treatment room and toilet are regularly refreshed with antibacterial spray and sanitised before (and after) your visit.
Your Freedom
✔ Use our wall-mounted hand sanitiser dispensers during your stay.
✔ Bring your own water and use your preferred PPE.
✔ Pay the way you prefer – we are taking cash as well.