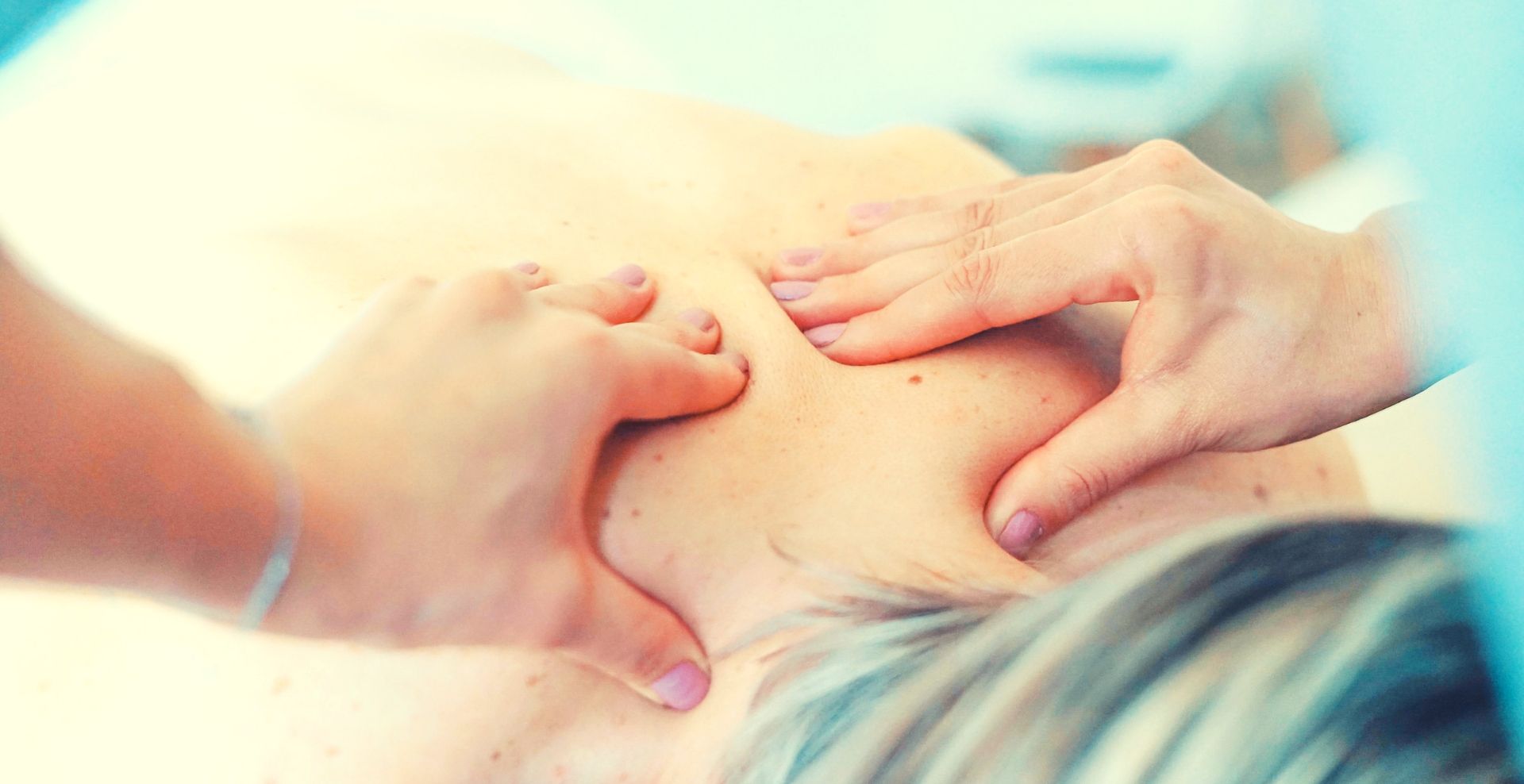 Firm and slow for immediate relief from chronic tension, stiffness and aches in the neck, shoulders, back and leg muscles.
How AcuMedic Deep Tissue massage can help you
Our Deep Tissue massage is a functional massage. Ask your AcuMedic Massage Therapist in Camden for a session of Deep Tissue therapy if you are looking for a natural treatment to physical issues caused by injuries, medical conditions and lifestyle habits.
Deep Tissue massage at AcuMedic in London is used for chronic conditions such as:
Low back pain
Osteoarthritis pain
Fibromyalgia pain
Recovery from injuries (e.g. falls, whiplash)
Repetitive strain injury, e.g. carpal tunnel syndrome
Posture problems
Muscle tension in the hamstrings, glutes, IT band, legs, quadriceps, rhomboids, upper back
Sciatica
Tennis elbow
Upper back or neck pain
Mobility difficulties
Piriformis syndrome
How it works
Deep Tissue massage therapy works by unblocking circulation to help your body regain full motion and release painful obstructions caused by muscle knots and rigid fascia.
Fascia is the connective tissue surrounding your muscles but it can become sore and rigid and this can obstruct the energy circulation. Such blockages are painful, inflammatory and restrict your body's movement.
Deep Tissue massage therapy works to resolve the painful blockages in your body through smooth, gliding strokes of pressure carefully targeted to untie muscular knots and realign tissue fibers.
This massage therapy is about depth and precision guided by an expert understanding of the physiological roots of chronic pain. This is not simply a stronger version of a generic massage. Our Deep Tissue massage therapists will work to solve your health problems.
---
+ What to expect
Your Deep Tissue massage treatment session should begin with a consultation and a review of your health needs, medical requirements and history and any other health concerns you may have. Please bring along with you any scans or test results as this will help your therapist to provide you with the most effective and useful treatment towards achieving health goals.
Your AcuMedic therapist will apply a set of massage techniques personalised to your condition and health needs as specified during the consultation.
However, the treatment should begin with the therapist using a few warm-up techniques to prepare your muscles for treatment. Your body will then be ready for Deep Tissue techniques specifically chosen by your AcuMedic therapist to provide long-lasting relief from your aches, pains and any tension in the body.
+ The treatment
Your therapist will skilfully employ their hands, thumbs, elbows, forearms, knuckles and fingertips to carefully deliver therapeutic pressure that resolves obstructions affecting the grains and fibers of the body's muscles and tissue.
The experience of Deep Tissue massage should be energetic and revitalising.
+ After the treatment
After Deep Tissue massage treatment your body may be experiencing some soreness or stiffness. This is a normal and expected reaction. It occurs when a natural therapy has been applied to areas of aches and pains. Any discomfort should subside within 24-36 hours as your body rebuilds itself towards stronger health.
Deep Tissue massage is a powerful therapy and sometimes results can be immediate.
Tip: Have a cup of complementary herbal tea from our tea bar to give the body extra hydration after your Deep Tissue massage.