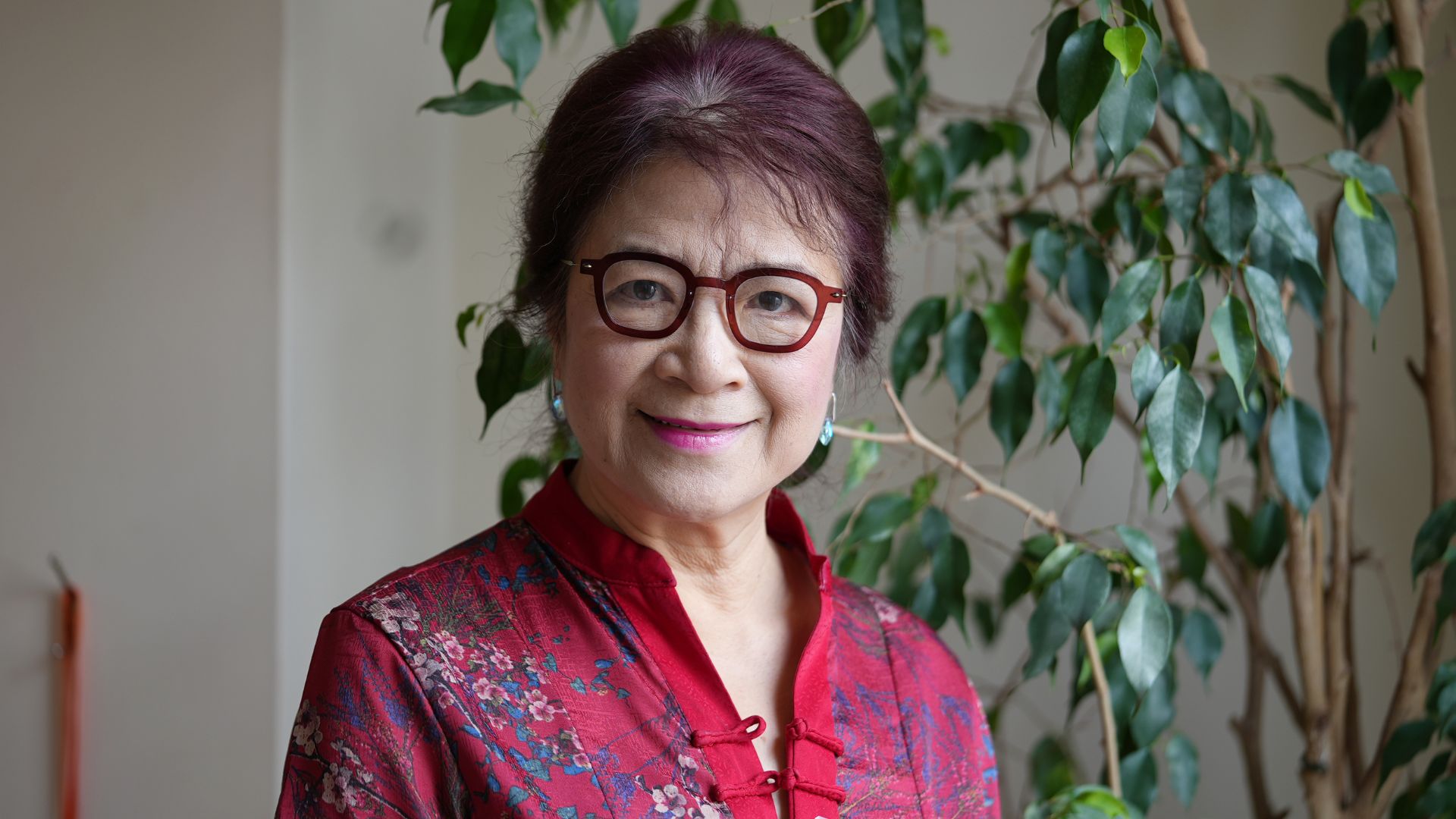 Personal Statement
"I became a Chinese Medical doctor because I think a dialectical approach to patient's healthcare – which combines holistic Chinese Medicine and evidence-based Western medicine – can produce the most positive treatment outcomes."Dr. Lily
Qualifications
Doctor Lily graduated in 1978 as Doctor of Medicine (MD) with a degree in Western Medicine from the Zhongshan University in Guangdong, China. She earned her Master's degree in Chinese Medicine at the Guangzhou University of Chinese Medicine in 1980.
Experience
Dr. Lily has 34 years of clinical experience. She is the Clinical Director at AcuMedic where she has been working for over 25 years.
In London Dr. Lily has also worked as the medical advisor and columnist at Sing Tao – a Hong Kong newspaper published for the Chinese communities in the UK.
Dr. Lily treats many well-known figures, such as Royalty (including the late Princess Diana), members of the UK Parliament, celebrities and stars of the film and entertainment industries.
Academic Work
Dr. Lily is a Fellow of the Chinese Medical Institute and Register (CMIR). She has worked on the development of postgraduate courses in Chinese Medicine and acupuncture organised by the AcuMedic Foundation and the Beijing University of Chinese Medicine.
Dr. Lily is also a senior CMIR lecturer and currently teaches the specialist Diploma course Chinese Herbal Materia Medica and Prescription at the AcuMedic Centre. Amongst her students are well-known doctors, GPs and hospital consultants.
Dr. Lily has also co-authored TCM Classic Chinese Herbal Formulae – A Practitioner's Guide published by the AcuMedic Foundation in collaboration with the Beijing University of Chinese Medicine. This textbook became an invaluable tool for Chinese Medical doctors.
Clinical Specialties
Dr. Lily is a leading specialist in the field of Chinese gynaecology and infertility. Her clinical experience, drawn from nearly three decades of practice, continues to benefit many patients from all over the world.
Dr. Lily has a special interest in the treatment of cancer. Dr. Lily is also a specialist in dermatology and often treats skin conditions such as psoriasis and eczema. She is an expert in internal medicine and successfully treats various chronic conditions which at present are difficult to treat with Western medicine.
Her success rate in treating infertility has been more than twice the national average, including helping patients who have failed to conceive with IVF treatment.
She specialises in andrology (men's health) and regularly treats male as well as female infertility with remarkable success.
As a specialist in gynaecology (women's health) Dr. Lily regularly treats conditions such as menopause; fibroids, vaginal thrush (candida), polycystic ovary syndrome (PCOS), deficient menstruation periods (amenhorrea); and urinary tract infections to name but a few.
Dr. Lily's prestigious reputation is reported by the media internationally. In Europe, Dr. Lily is recognised by the medical profession as one of the top Chinese physicians practising ethical, safe and effective Chinese Medicine and acupuncture.
Experience of Working in the UK
Dr. Lily has almost 30 years of experience of working as a medical doctor in the UK. She started at the AcuMedic's Shrewsbury branch before moving to the flagship Centre in London.
"When treating patients in the West I always encourage them to understand the importance of a positive attitude to life, based around a formula of balance which includes having the right diet, doing physical and mental activity, balancing work and play and following the routine of Nature.
I advise my patients from the preventative point of view by showing them what they can do by themselves to improve their health, overcome their conditions and prevent health problems. I help my patients to lead a balanced and good lifestyle."
More About Dr. Lily
"I have hobbies and enjoy other activities in my spare time. I love singing, dancing and gardening as well as taking relaxing walks in parks and just taking in the fresh air. I spend a lot of my free time learning and studying in order to upgrade my knowledge."